PLATFORM
Production Logistics Pozi.tech Production Logistics Platform
Since Henry Ford, the two main elements of modern production have been the production line and the logistics supply the production line. Nonetheless industrial digitalization and Industry 4.0 not focusing on production logistics. With Pozi.tech Production Logistics Platform our customers:
Receive a reliable, real and easy-to-use source of information about the use and utilization of resources

Have real-time data on the actual, physical implementation of the processes, so the background of possible problems and operational imbalances can be quickly found and eliminated

Can build logistics process planning and process development on faster and more detailed feedback than ever before, so the iterative time and resource requirements for efficiency improvement are significantly reduced.

Receive a set of technology tools that can be continuously expanded and adapted to the current focus areas of the development of the operation.
With Pozi.tech Production Logistics Platform, digital transformation becomes a planable, transparent and feasible development process.
Maintaining and operating global supply chains has been a constant challenge in recent years. The problems have become commonplace and risks resulting significant increase in production costs. The problems of global economic cooperation mean a constant need to adapt and result in new trends (eg: shortening of supply chains, procurement diversification, increase in warehouse stocks, etc.). Like all change management, this can be done effectively if there is adequate information behind the decisions.
The Pozi.tech Production Logistics Platform provides a toolkit for identification, positioning, digital measurement and data collection for the real-time and data level monitoring of the status and usage of resources used during production logistics.
The performance and utilization of machines and human resources can be automatically measured.
Positioning skills help in understanding the actual implementation of processes.
Built is control tools can be developed, which can automatically enforce safety and efficiency regulations
Analytical tools can be developed, which can maximize the effectiveness of logistics planning
Certain workflows can be automated
The answers to What? and Where? questions based on immediate and automatically generated data open up completely new possibilities at strategic, tactical and operational levels.
The Pozi.tech Production Logistics Platform is a set of highly scalable solutions. All components of the Platform can be installed in integration with each other, so it can be functionally expanded according to the upcoming needs.
Pozi.tech systems become extremely important tools in terms of business continuity, so their application and implementation always represent risks to be considered. The scalability of the components makes these risks manageable, as our customers can progress step by step not only functionally, but also in the scale of system services (Demo, Pilot, Small-scale introduction, full introduction).
The Pozi.tech Production Logistics Platform is based on the Connected Supply Chain model, so it offers functions that lays the foundation for closer cooperation and coordination of supply chain members
Able to ensure a digital, real-time connection between the supplier and the customer already during the supplier's production stage
It can support efficiency, adaptability, and the management of supply chain problems in entire supply chains.
Benefits
The Pozi Production Logistics platform, in various configurations, is able to provide improvements in operational efficiency, organization and productivity for a wide range of sub-areas of our customers' activities.
Logistics 
Automated loading and picking record • Efficient order collection • Resource availability and utilization monitoring • Process monitoring • Fast problem detection and escalation 
Production Control 
Real-time material flow data • Real-time resource status information • Faster production line supply problem escalation • Supply status information on the production line • Use-based, flexible material supply 
Maintenance & Operations 
Real-time resource status information • Resource utilization optimization • Device safety and decreased unplanned maintenance 
Quality Assurance 
Online CTQ monitoring • Documenting production cycle 
Process Planning 
Real-time process control feedback • Efficiency measurement • Resource demand feedback • Reality mirror for the digital twin • Norm review data 
Environmental Health & Safety 
Improved safety conditions • Real-time alerts (Collision & fall detection) • Automated admission of safety rules • Digital documentation of accidents 
Finances & Accountancy 
Automated and integrated data source of resource performance and allocation • Accurate statistics • Detailed reports 
Human Resource Management 
Transparent data for performance evaluation • Motivational system review 
Pozi Production Logistics Platform with combination of data collection components and customization of business software features provide solution for the most diverse needs of our customers.
Each system components can be deployed and used independently, meanwhile the functions and added value offered by each component can be expanded by combining the components.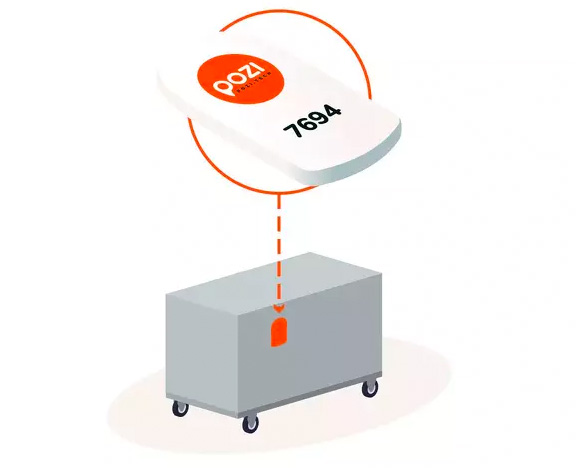 SmarTrace – the component provides track&trace data – uniquely incorporates all available identification and positioning technologies, along with M2M communication and environmental data.  
Pozi's network and architecture is modular system with a hierarchical topology that supports hybrid infrastructure based on different positioning and measurement technologies. 
Pozi's positioning system built on hard-wired tracker hardware (Anchors) controlled by Sector Masters which then connect to a Gateway. Due to this hierarchical topology the system is highly scalable for even the largest factory floors. Our hard-wired set up divides a factory into loops with each loop containing maximum of 64 anchors, covering approx. 1200 m2 or 7.200 m3. Each loop can track up to 5.000 simultaneously moving items. This architecture allows virtually unlimited scaling in terms of covered area, the number of tracked items being in the tens of thousands range.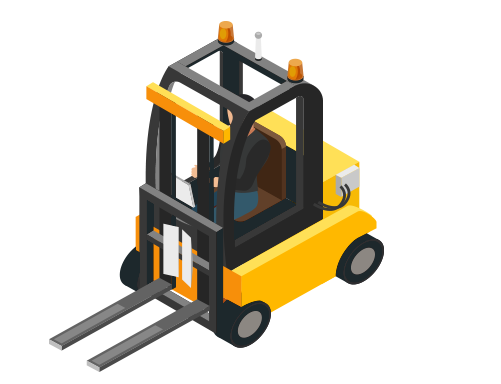 SmarTruck is the system component for tracking material handling devices as resources. The hardware set that can be installed on a commercial forklift allows full tracking of the devices and the delivered goods. It includes status monitoring, access management, automated device speed limitation. The SmarTruck component also provides functions for RFID-based identification of delivered goods on forklift forks. The SmarTruck software provides full fleet management functionality to the operators of any hybrid fleets.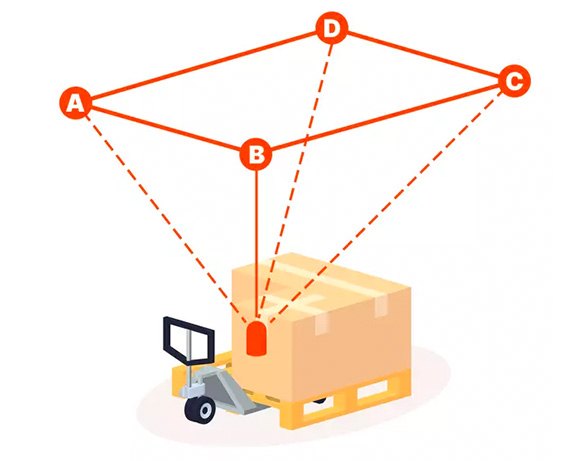 Safetruck is the autonomous module for EHS protection. 
Pozi SafeTruck provides advanced safety features to vehicles involved in production and storage processes: collision prediction and avoidance, speed limitation, automatic emergency braking – while providing safety warnings to workers, pedestrians around. 
The module contains a set of hardware installed on forklift, wearable tags for pedestrians, and fixed poles on POIs provide virtual barriers, poles and corridors to mark protected areas. 
The modules advanced geospatial software allows complex and dynamic setting of rules that ensure the realization of applied EHS regulations.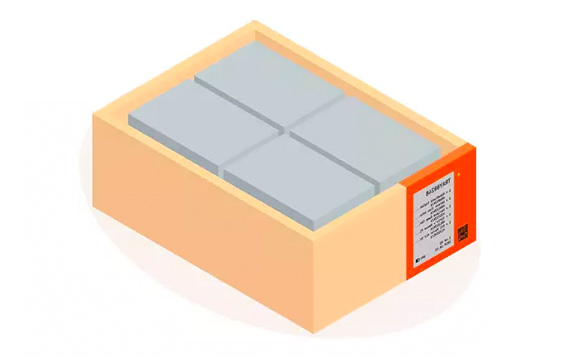 The Pozi SmarTray™ system is a smart storage solution integrating identification and positioning.  
SmarTray™ containers provide real-time position and payload data to the Pozi system. Goods or parts are accurately traced without being monitored individually but by following the tray that carries them. The trays includes remote-operated light and sound signaling for pick by light, pick by sound processes and can be optionally set up with additional sensors recording and transmitting payload relevant environmental variables, like temperature, humidity, pressure values, etc. 
The general design of trays can be charged standard pallet sized charging station in a rugged and stable construction holds up to 48 trays in a stack. The charging goes cablefree as the lower trays connect the overhead one to the station. SmarTray can be customized to the intermediate packaging systems applied by costumer.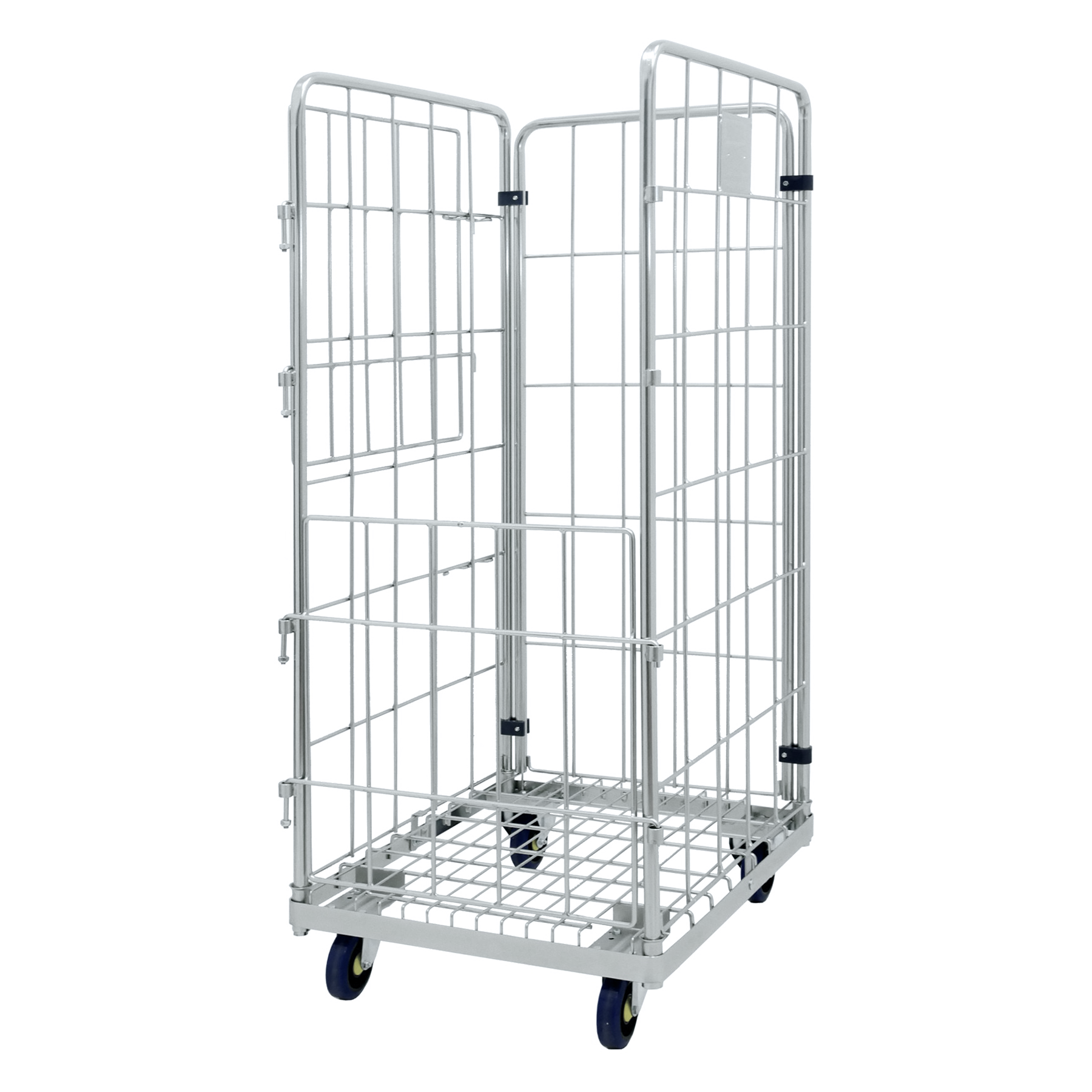 SmarTrolley component offers a solution for tracking different milkrun carts, other roll carts are widely used in production intralogistics. The exact position, movement path and current location of the carts can monitored with the hardware installed on the carts. The remote control sound and light signal support the quick finding of the carts without positioning. The hardware can be equipped with different sensors, i.g. environmental sensors RFID, Barcode, or QR code readers etc.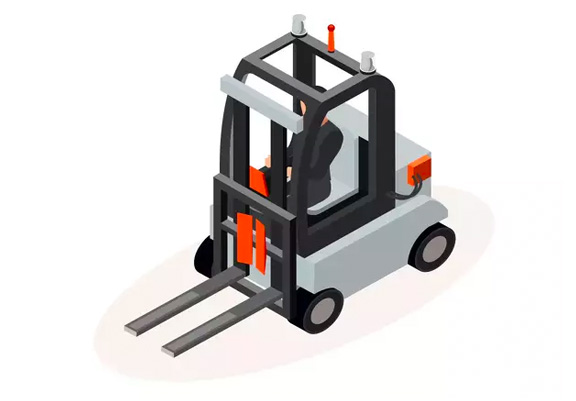 The SmarTractor component integrates freight vehicles used in the production supply chain and multi-location intralogistics operations. The basis of the module is a GNSS tracking unit supplemented with a set of sensors on demand. The additional modules can be environmental sensors, UWB or BLE anchor, or HF/UHF RFID reader for automatic identification of the cargo (SmarTray, SmarTrolley, SmarTrace Tag) deployed in cargo space. Additional optional functions include automatic identification of the driver, CAN BUS and ISO BUS integration and online data reading, and automatic identification of the attached trailer. With the help of the component inventory movements  between intralogistics locations and from external suppliers can be tracked in real time. 
Most of the technologies used in the solutions of the Pozi.tech Healthcare Digital Inventory Management and Service Monitoring Platform Laundry Management Platform are the intellectual property of Pozi Technologies.
Related services
Pozi Technologies provides its customers with a wide range of services related to the introduction and operation of Platform functions:
Sponsored Software Development
Read more
Research and Development
Read more