Pozi Technologies provides its customers with complex digitization solutions, the planning, implementation and maintenance of which are also complex tasks. Accordingly, our delivered systems are always made up of hardware, software elements, and installation and deployment services, we provide our customers with a complex range of services, from survey-related consulting to joint, large-scale research and development projects based on the sharing of results.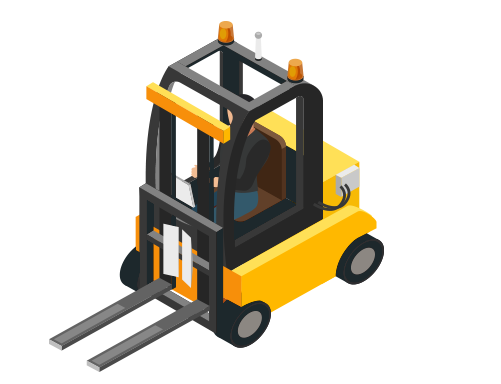 POZI.TECH
Pozi.tech Fleet Control
The Pozi Fleet Control module allows the regulation of various fleet op­erations: by advanced user management it can establish and handle a unique set of rules in respect of vehicles, sites or loads (e.g. access, speed, prohibited zones). Instant warnings may also be requested on any incidents (e.g. crashes, exceeding the speed limit, unauthorised entry).
POZI.TECH
Pozi.tech Tracking
The Pozi Tracking module presents the data collected by the systems in an easy-to-understand and analysable format. The map allows real-time tracking of all product-handling activities, while actual routes and detailed operative statistics can be queried for any custom period from the work-log
POZI.TECH
Pozi.tech Inventory
The Inventory module keeps an up to date location-aware materials register that is searchable by tray, goods, or location data. The Shop Audit feature makes stock-taking fast, accurate, and efficient.
POZI.TECH
Laundry-management software
The web-based administration system is the control center for the entire ecosystem.
Orders: Placement and management of clean textile orders, stock replenishments, allocations, manual intervention
Accounting: basket balance statuses, delivery history with detailed textile lists.
Supply chain: tracking the movement of textiles throughout all linked sites, e.g. laundry, warehouse, hospital, distribution center, ward.
Administration: complete management of customers and locations, services, textile types, article numbers and textiles.
Reporting: reports, statements, analyses based on all parameters.
Clean and ergonomic user interface available from any modern browser on any platform. Access to the administrative functions and managed sites are based on the user's access rights.
POZI.TECH
SCT Terminal software
The touch screen iPad terminals connected to the counter tables support the logistical processes of textile handling.
Control: individual identification of textiles, retrieval of data and history of identified textiles
Counting: counting of textiles, inventory, validation and accurate control of shipments
Fulfillment: accurate preparation and accounting of clean textile orders, stock replenishments, allocations
Inventory control: retrieval and management of linked stock, receivals, delivery, returns, etc.
Terminals provide an exceptional user experience. The look and feel of the application is fresh and friendly, its use is self-explanatory and convenient. Processes are clear and the application instructs the user at every step, making the system easy to use even without prior training.