Pozi.tech SafeTruck is an autonomous module for EHS protection.
Pozi.tech SafeTruck provides advanced safety features to vehicles and people involved in production and storage processes: collision prediction and avoidance, speed limitation, automatic emergency braking – while providing safety warnings to workers, pedestrians around.
The Pozi.tech SafeTruck solution is based on wearable gadgets. The transmitters installed on forklifts and other machines continuously scan the distance of nearby wearable tags and, when the set limits are reached, the system automatically limit the movement of the machines according to predefined protocols. As part of the solution, with Safeposts including UWB tags, points, routes and areas can be designated, near which pre-defined protocols can also be applied to the machines (speed reduction, stop, etc.).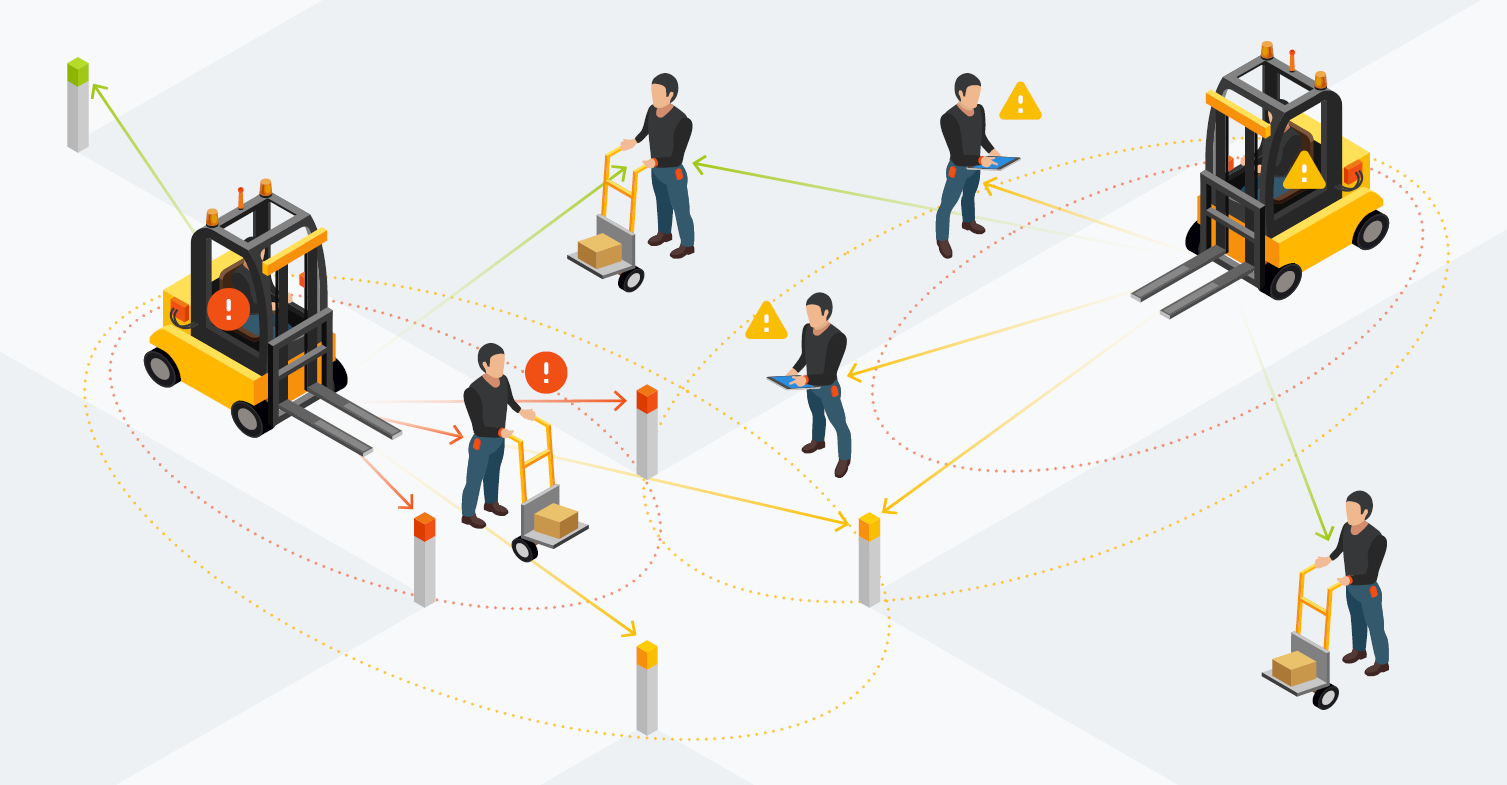 Accident and Collision Prediction and Avoidance: Instant light and audible warning of moving vehicles for pedestrians in dangerous proximity.
Warning to drivers when approaching designated hazardous and restricted areas.
Forklift approach warning (light and audible) for pedestrians at intersections, passageways and gates.
Parameterizable two-level warnings: yellow, red – depending on distance
Adaptive sensitivity based on direction and speed of vehicle and pedestrian movement.
Optional integration and intervention in vehicle control: total battery drain prevention, speed limitation in designated safety zones, or even emergency brakingof the vehicle when necessary (eg. in the absence of a response).
Can be implemented either as a stand-alone system (with no installed positioning infrastructure) or as a component of the Pozi.tech SmarTruck solution.
Platforms
The Pozi.tech SafeTruck system can be made part of any Pozi.tech sector platform in which the support of logistics or maunfacturing operations is the goal, accordingly the solution is available in the following platforms:

Pozi.tech Warehouse Logistics Platform
Read more

Pozi.tech Production Logistics Platform
Read more

Pozi.tech Agro-Monitoring Platfrom
Read more